Top 6 essentials for your hospital bag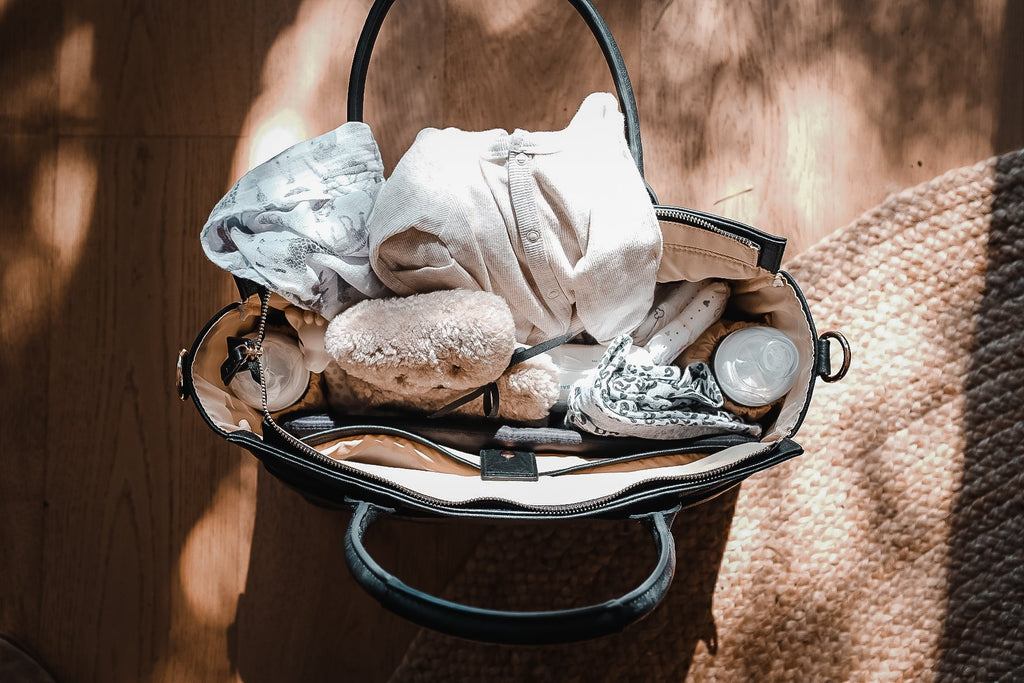 Whether it's your first baby or your fifth, it's easy to get carried away when packing your hospital bag. For me, I was such a bundle of nerves, that I packed enough stuff to take on a week-long holiday. I had ten changes of clothes, endless toiletries, piles of nappies and even a couple of books. Needless to say, my new silk pyjamas stayed at the bottom of my bag and I wore the same comfy t-shirts on repeat.
Plus, my big bag full of things just gave me more to rifle through, worry about and carry out when I left. Nobody told me that most hospitals have extra blankets and mine were not needed. Or that the ward will supply you with nappies, wipes and everything you could need. Remember to check this with your own hospital, just in case.
The fact is, most new mums don't stay in hospital for any more than 2-3 nights. So, packing your whole nursery and bedroom is really not necessary. If you do need to stay longer, make sure your birthing partner is ready to bring extra clothes and do your laundry. The same goes for your beautiful new baby. They don't need lots of outfit changes, unless you want to stage a Beyoncé-style photo shoot.

The top six items for your hospital bag
Disposable undies
Top tip here ladies! These are a life saver and make you so much more comfortable, forget pads these bad boys are what you need to pack.  
SNACKS!
Sweet and savory snacks are essential to keep you going and give you extra energy and don't forget your water bottle. 
Loose, comfortable clothing
The softer and stretchier the better! This is the time to choose comfort over style; sweatpants, stretchy tops, nursing singlets and a comfy cardigan are all great options, plus socks or slippers.
iPad, charger and headphones
If you've got an iPad, it's a great extra to bring if you can't sleep and don't want to wake your sleeping babe. I watched a TV series in the middle of the night, and it helped me get through the hours. Plus, it meant I got to keep sneaking looks at Oscar in the moonlight. 
Toiletries
You won't have much time for personal care while you're in hospital — you'll be too busy snuggling with your new addition. Lip balm and dry shampoo are two small items that you can use for a little self-care in an instant. If these aren't on normal rotation in your beauty routine, you can buy them in travel size.  And, always make sure your body wash is fragrance free for you and the baby. 
ID
 Make sure you check with your hospital what paperwork they need for the birth. This could include your Medicare card, Health Care card, Private Health Care card as well as your maternal health records, your birth plan and your hospital pre-admission paperwork.
Remember, you don't have to wait until your baby is born to use your Arrived bag. They are multi-functional and perfect for packing all of your hospital items — including the top 6 in this blog.