Simple and stylish tips for Mama's...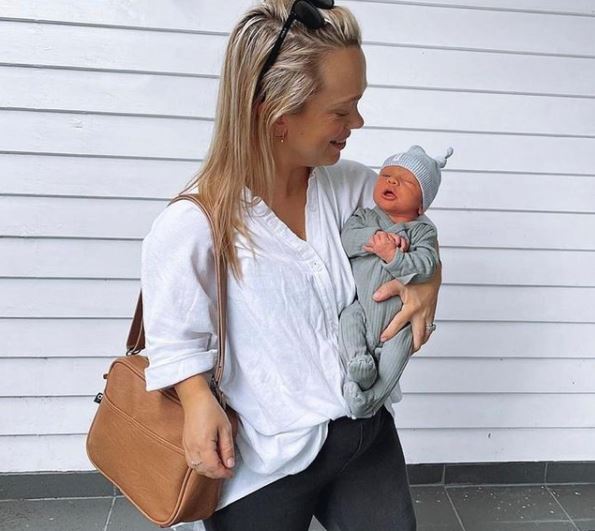 5 core pieces for an easy and comfortable look
Hands up if you need some support when it comes to your wardrobe essentials, especially when you have no time to think, your fogged brain can only think about babies and lack of sleep…
Sneakers
Hooray…sneakers are a must have item and can be dressed up or down. Invest in a classic white pair, you can style these with jeans and make it more formal with a white tee and black blazer – perfect!  Also, style with a cute dress and denim jacket #winning.
Mum Jeans
YES – the mum jean is the best invention since sliced bread 😊 They are so comfy, with a high waist that is flattering and pulls in your mummy tummy. Find your perfect style and invest in a blue and black pair if available, you'll be sorted for months to come!
Classic Cotton Tee's
We suggest investing in high quality tee's that can be thrown in the washing machine over and over again, especially with all the baby sick and dribbles.  Roll up the sleeves on a hot day and buy in various colours…we just love crisp white (when you're not on baby duty) and grey marle.
Sunnies
The perfect accessory to hide your bags from lack of sleep and make you look presentable to the outside world. We recommend having more than one pair to hand, from personal experience little ones like grab them, put their sticky fingers all over the lenses and even snap the arms!
Last but certainly not least…the hands-free cross body bag
Cross body bags are perfect for carrying your everyday essentials and keeping your handsfree for more important things. The ideal bag for busy and always on the move parents. The Hayes Cross Body Bag will take you from day to evening with ease.  Wear it slung across your body, over your shoulder and it can easily be attached to your pram using The Arrived pram clips (sold separately).