Do I need a baby | nappy bag?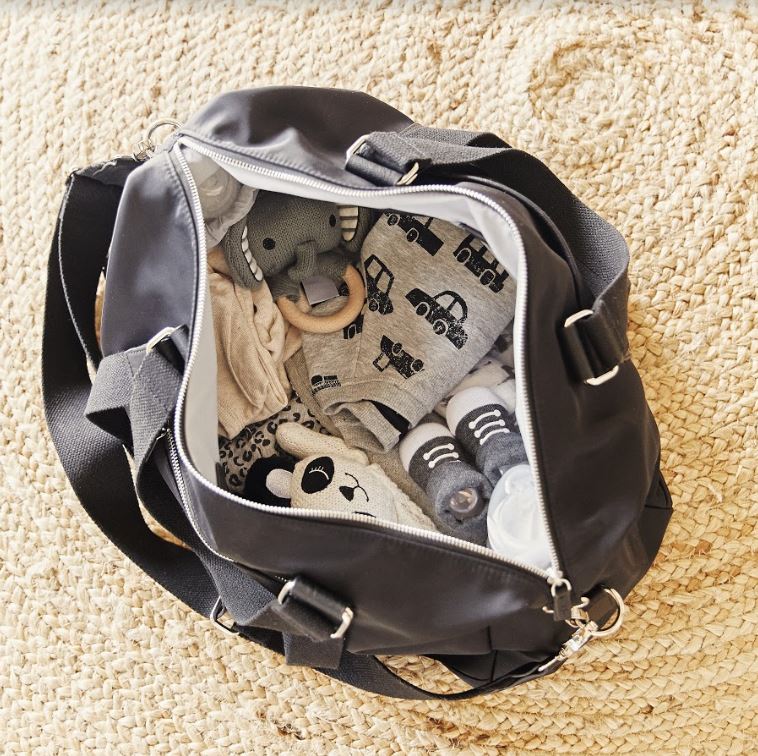 The simple answer = Yes!
As we all know babies require A LOT of stuff, especially newborns, and you need a handy place to put all their nappies, wipes, dummies, bottles etc, etc…..even on those short trips to the supermarket.
Can you use any baby | nappy bag?
You could use a large bag you already have but they tend to lack all the required interior pockets for a baby's everyday essentials. Arrived baby | nappy bags are as fashionable as the bag you use now, but they're much more practical for this new time in your life and remember Arrived baby |nappy bags have been designed so they don't actually look like a baby | bag, meaning you can use them long after your baby has grown out of nappies!
Does your favourite everyday bag have insulated bottle pockets and an insert to store your handy change mat? Arrived baby | nappy bags do.
Is your expensive fabric bag easy to clean from spills? Arrived baby | nappy bags are made with easy to spot clean outer materials.
And remember Arrived baby | nappy bags are designed for both parents. Minimal and understated styles for all genders.
(above image The Hayes Tote in black)
Now the million-dollar question…..
What should I pack in my baby | nappy bag for daily adventures?
For baby:
Nappies
Wipes
Nappy cream
Portable changing pad (included in Arrived baby | nappy bags)
Hand sanitizer | small pack antibacterial wipes
Extra clothes (including hat and mittens)
Food for baby (bottle, formula, pumped breast milk, baby food, etc.)
Bibs & burp cloth
Small extra bags | wet bag (for dirty nappies, soiled clothes etc.)
Extra dummy (if your baby uses one)
Extra lightweight blanket
Small toys and/or books
Comforter (if your baby uses one)
And don't forget to pack some extra essentials for yourself:
Nursing pads
Nursing cover
Extra top (just in case)
Snacks and water (especially if you're breastfeeding)
Wallet
Phone
Keys
(above image The Hayes Tote in cappuccino)
Happy packing! x