5 ways to survive your first road trip with a baby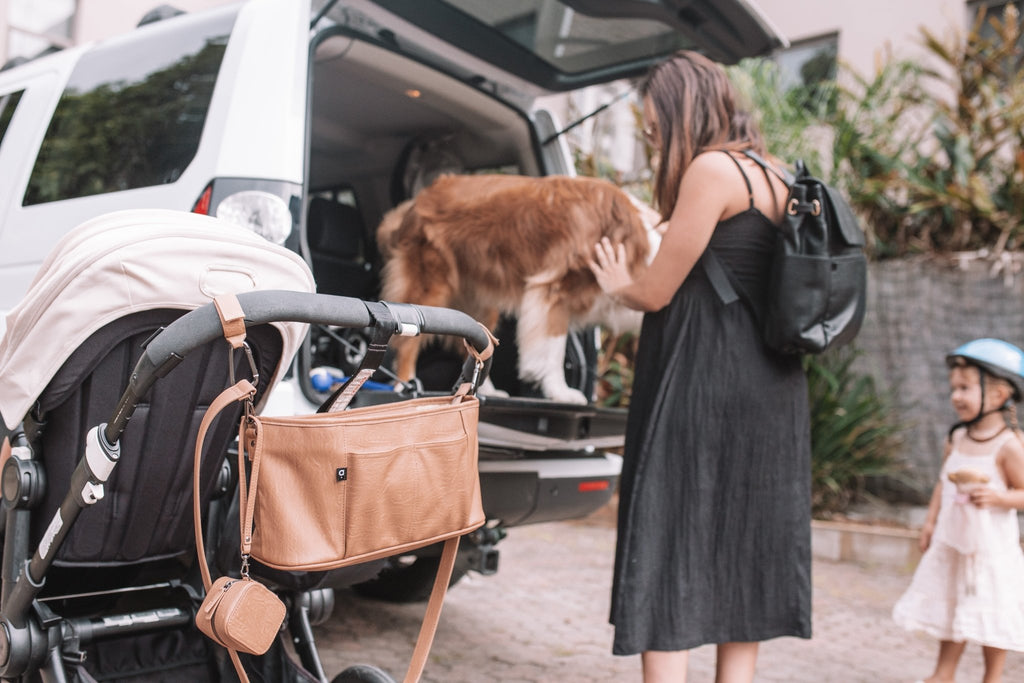 Taking a road trip with a baby may seem overwhelming. Between the endless supplies you need, the baby's schedule, nappy changing and of course don't forget the crying!
There are a lot of concerns at play. But there's also a lot you can do to help ease the anxiety that may come along with planning a road trip with your baby.
1) Be prepared
Have the Arrived baby bag well stocked and organised, so nappy changes are a breeze. Have a chosen spot in the car to layout the changing mat (included in our faux leather & nylon baby bags)
The Hayes Baby Bag Tote
Make sure your phones are fully charged and you have a charger in the car.
Pack several changes of clothes for parents and baby. The last thing you need is to be sitting in a car with dried vomit in the air!
Pack loads of wet wipes.
2) Be flexible
Top tip! Before we set off for a long road trip with our three-month-old, my husband and I kept reminding each other we had options. If we had to stop and stay over somewhere, we could. If we had to stop for a two-hour break, we would. Don't plan out your stops. You will stop when the baby needs to be fed, and that's when you'll get food. You'll stop when the baby needs to be changed, and that's when you'll run to the bathroom. If the baby is sleeping, you won't want to stop for lunch, which brings us to our next tip.
3) Pack lots of snacks
The stops for the baby may not match with the stops you'd like to take for snack breaks. While emergency bathroom stops for parents are needed, I suggest you do not stop for food if the baby doesn't need anything. You'll want to take advantage of a sleeping/content baby and get your driving in.
Have chiller and snack bags fully stocked: sandwiches, fruit, crackers, soft drinks, water, and some sweet treats, this should keep you going.
4) Be incredibly careful about driving through the night
It may be tempting to drive through the night, assuming the baby will just sleep the whole time. You think while one parent drives, the other sleeps, while the baby sleeps the whole time. This is the perfect scenario. And you may think that since your baby falls asleep as soon as he is put into his car seat, he'll surely stay put for a long car ride. However, that doesn't mean he'll sleep for a long road trip. Imagine having to stay up all night, driving, with a screaming baby – no thanks!
5) If possible, have one adult in the back seat with the baby
For a single parent, or a parent traveling solo, this is tougher, unless you have someone accompanying you on your trip. But, if you can have another adult, teenager, or even a bigger kid with you sitting in the back, watching the baby, it's huge. When the baby starts crying, there's someone there to say exactly what's going on. He lost a toy, he's wet- whatever it may be.
REMEMBER YOU'LL GET THERE WHEN YOU GET THERE. It may seem obvious, but you have to remember that your baby's needs come first.
Stay flexible, be organised and remember – eventually, you'll arrive at your destination.
YOU'VE GOT THIS! x