The Best Nappy Bag with a Change Mat: Features to Look for
Every parent knows the struggle of staying organised while out and about. From nappies and wipes to a spare change of clothes and snacks, there's so much to pack into one small bag! And that's not even including a change mat.
To make life easier for all the mums and dads out there, we've compiled a list of our top picks for nappy bags which include a change mat.


How to find your new go-to nappy bag
Before you go searching for your new go-to nappy bag, you'll want to decide what features are important to you. Is your heart set on a spacious design to fit all your knick-knacks? Or would you prefer something more compact?
Regardless, you'll want to choose a nappy bag made of durable, easy-to-clean material that doesn't compromise on style. And, of course, you'll want to get your money's worth by choosing a high-quality, durable bag.
Luckily, every Arrived bag has all these features and much more.


Our favourite nappy bags with change mats
We know change time can be tricky while out and about, so all of our portable changing bags come with a change mat for easy changing on the go!
Here are a few of our favourite nappy bags with a change mat for busy parents.


Hayes Baby Bag Backpack

The Hayes Baby Bag Backpack is much more than a diaper bag with a changing mat. It is the ultimate bag to take you from day to night and back again. This stylish nappy bag backpack with a change mat combines effortless style with practicality so you can stay organised while looking your best. Its generous size means there's plenty of space for everything you need for bub plus your tablet and even your gym gear!

Hayes Baby Bag Tote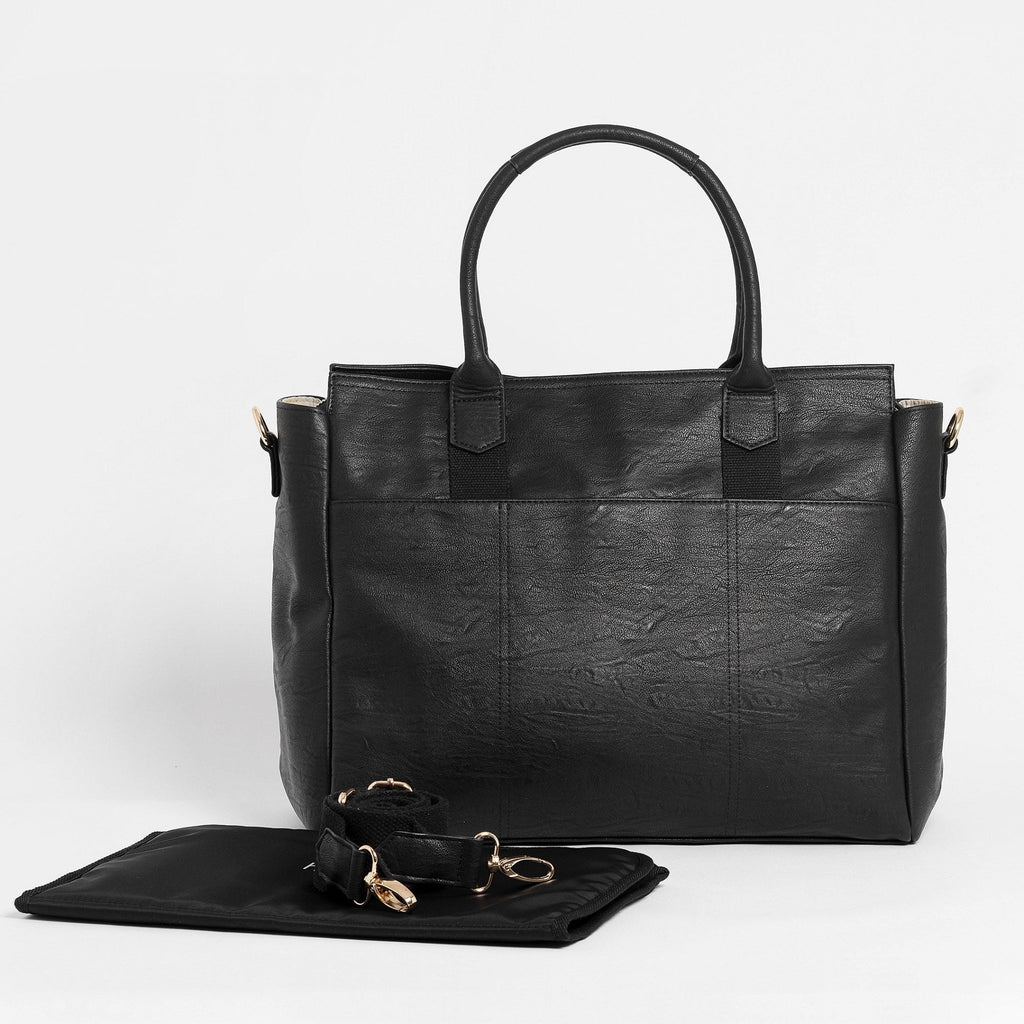 Its sleek, unisex design makes the Hayes Baby Bag Tote perfect for both mums and dads on the go. The premium faux leather design is stylish and easy to clean while the roomy inside fits everything you need for a day out. If you're looking for a changing bag with pockets, you've met your match, the Hayes Baby Bag Tote comes equipped with pockets for everything you need.
Thanks to its versatility, you can switch seamlessly from a baby bag to an office bag and beyond.

Hayes Pram Caddy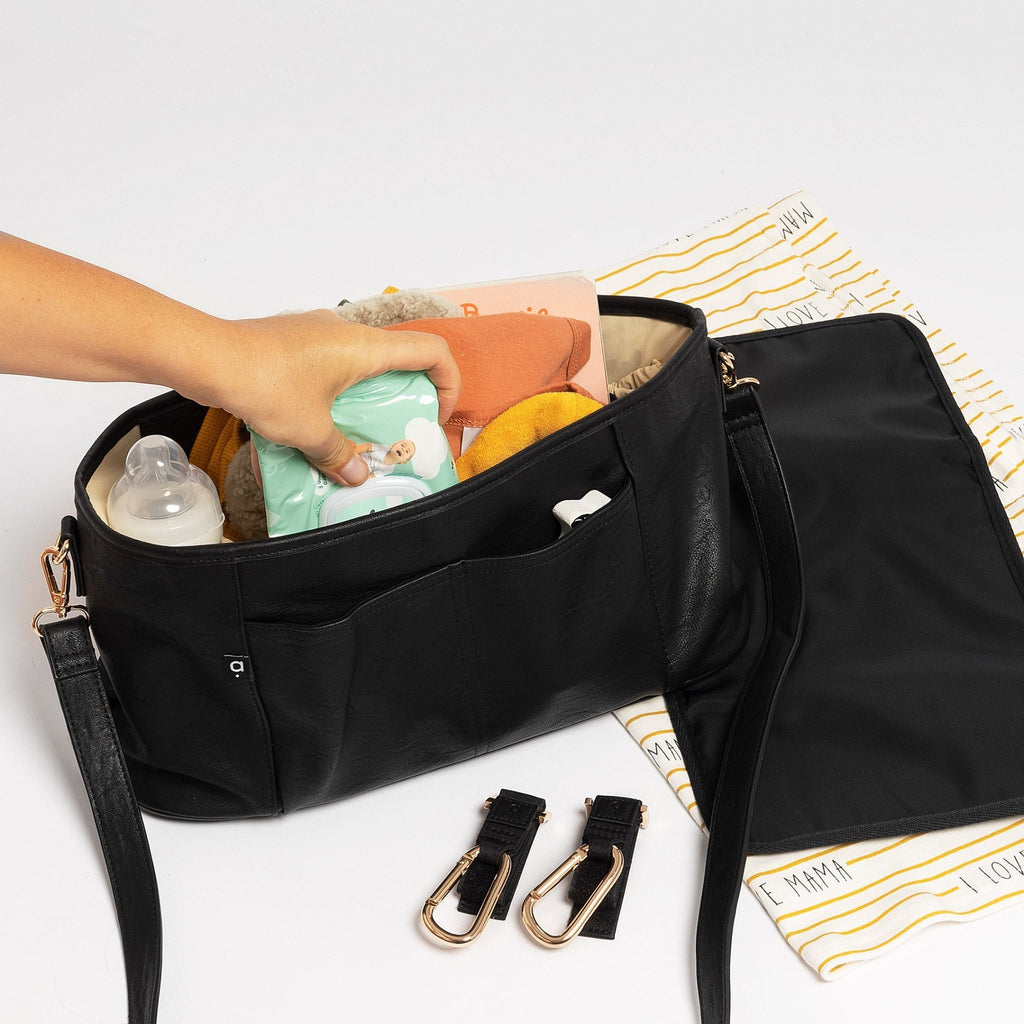 Attaching conveniently to the handlebars of your pram, the Hayes Pram Caddy helps you keep your knick-knacks all in one place. This versatile bag can also be worn as a crossbody bag with the included strap. The Hayes Pram Caddy is roomy enough to fit all your baby essentials, including nappies, wipes, dummies, and snacks.

Hayes Crossbody Baby Bag

The Hayes Crossbody Baby Bag makes it easy to stay organised in style. With its convenient, hands-free design, you have the option of wearing it slung across your body, over your shoulder, or even attached to your pram using an Arrived pram clip. While offering the ultimate convenience, the Hayes Crossbody Baby Bag doesn't compromise on style. Made from premium faux leather with clean lines and stitch detailing, it allows you to stay in style effortlessly.


Whatever type of baby bag you're looking for, Arrived's range of stunning bags means that your new go-to is just around the corner.
Explore our selection and upgrade your nappy bag with a change mat today for hassle-free diaper changes anywhere!